You can stream your video chat through most of the professional services with an average windows computer or laptop.
You need a broadband internet connection, very fast internet is a must. The basic DSL service offered in my area is not great for streaming video, but the level 2 or higher DSL, or cable internet is fine. I've seen some people using cell phone internet connections to stream video from their car even – it seemed to work, but I would not bet my career on the video quality to be consistent with cell service in most areas.
If you have an old windows computer laying around you could give it a try with a decent USB webcam and see if it works okay to get started.
Your internet speed is probably most important, and so is your lighting. Computer speed has gone up and prices have gone down over the years for cpus and web cams as well.
The Computer
If you are thinking about buying a new computer, skip over the really cheap ones and plan to spend at least $400 USD for a basic system that will work okay. When I look for systems to webcam with I skip over all the cheap Intel Celeron systems, and find that all the AMD main chip systems are just confusing, I try to keep it simple my looking for systems that have a Pentium Core I5 or I7 main chipset. 8GB of Ram is decent to play with, if you can afford it, get one with a good graphics card, and more ram too.
As of this writing, around black Friday 2017, I am seeing decent Pentium Core I5 systems with 8 GB of Ram for $400 – $500 depending on brand and retailer, these should be okay for basic web camming.
If you want to get fancy and get a "gaming" computer with a special graphics card like the Nvidia 1060 – and more Ram – or have two computer systems you could do even better video and other kinds of streaming like game play videos that are popular on twitch and other non-nude portals as well.
The Cameras
Most modern web cams are fine for good quality streaming live video these days. Popular webcams from logitech that capture 1080p HD video can be had for $50 to $100 – some have extra features like attached light rings and other features. Certainly you could go the super high quality router and use a DSLR camera which costs thousands and gets great picture quality along with fancy video capture cards for your computer which can also go up into the thousands.
Popular webcams from the past year or so include:
Logitech HD Pro Webcam C920 (Often sale priced close to $50) via portals like Amazon
Logitech C922x Pro Stream Webcam – Full 1080p HD Camera – Background Replacement Technology for YouTube or Twitch Streaming
Razer Kiyo webcam with integrated ring light – around $100
Logitech Brio 4K Pro Webcam – Around $200
There are also fancy cameras that have remote controls to move the camera around and zoom in / zoom out – these get more expensive and we are not going to discuss them in this intro page.
Lighting
The best pics and videos normally have three light sources. There are books and courses that teach lighting for various effects, and we have a video that shows some of the issues with this posted on our blog. Basically you want three lights so the webcam can pickup everything properly.
These could be three lamps you have around the house, could be some string lights in the background and a "ring light" in front of you and a third light that is on your ceiling or one of those lamps that focus the light to bounce off of your ceiling.
Sure there are fancy studio lighting kits you can look into and even some that come cheap that use regular bulbs instead of high intensity flash photo bulbs. If you are building a cool studio with lots of room, consider that. You can always upgrade your lighting later however, and use a couple lights you already have and perhaps get one of those small batter powered LED lights like the ones that come with some bluetooth speakers to have in the background.
You could spend $200 on lighting, or several thousand. I suggest using what you have and maybe spending an extra $20 to enhance what you have for now to get started and upgrade later.
There are all kinds of other gadgets that some cam girls and guys add to their hardware setups. I've seen some girls using really nice "podcasting microphones" with pop filters. some have dry erase boards, some hard motorized dildo machines. I've seen spin the wheel games and all sorts of things. This page is to make sure you get the basics setup so you can get started. We'll have another page for extra addon things to consider with your video setup.
A popular cam from a few years back: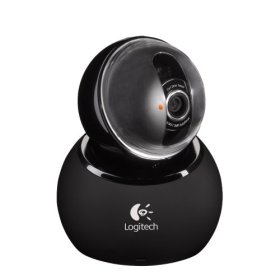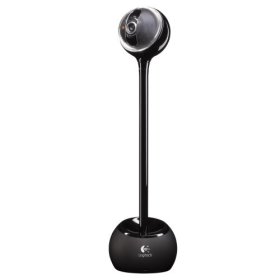 You could have a sex chat manager set these things up for you, contact me for further details about our new independent sex chat management system.